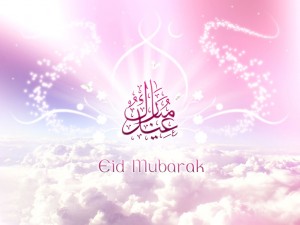 MSA is glad to announce the day of Eid-Al-Fitr !
Eid-Al-Fitr
will be celebrated on 
28th of July
(Monday)
. 
The prayer time for Eid is 10:00 AM. Prayer will be offered at Daniel Heights Community Place after which a potluck of light snacks and refreshments will follow. Also, after the prayer, we have some recreational activity planned. We will be awarding prizes to the successful participants of the "Quran competition" and after that we organize play time for the kids, inshaAllah. This whole event will inshaAllah last from 10 AM to 2 PM.

From the committee, thanks to every member of MSA ! Your involvement in the community programs of Taraweeh, Iftar arrangement, weekly potlucks, Quran competition, regular prayers etc made this month memorable and unified the community
May Allah reward us all for the Fastings.
——————————————————————————————————————————————————————
Muslim Students Association at Michigan Tech will host a Quran competition.People from all ages are welcomed to participate in a contest to memorize pre-assigned Surahs from the Holy Quran. Participants will be judged for their performance and awarded with prizes.
————————————————————————————————————————————————————–